Server status
DCS version: 2.5.2.19682
SR version: 1.5.2.0
As of July 20, 2018
July 2018
| Mon | Tue | Wed | Thu | Fri | Sat | Sun |
| --- | --- | --- | --- | --- | --- | --- |
| | | | | | | 1 |
| 2 | 3 | 4 | 5 | 6 | 7 | 8 |
| 9 | 10 | 11 | 12 | 13 | 14 | 15 |
| 16 | 17 | 18 | 19 | 20 | 21 | 22 |
| 23 | 24 | 25 | 26 | 27 | 28 | 29 |
| 30 | 31 | | | | | |
Calendar


If anybody is interested in repositioning the Comms (radio) Menu, check this out.
http://forums.eagle.ru/showthread.php?t=88889
     [POST #7]
Useful for those with oversized displays or getting menu on accessory monitors.
Font sized has been increased AND centered in these images.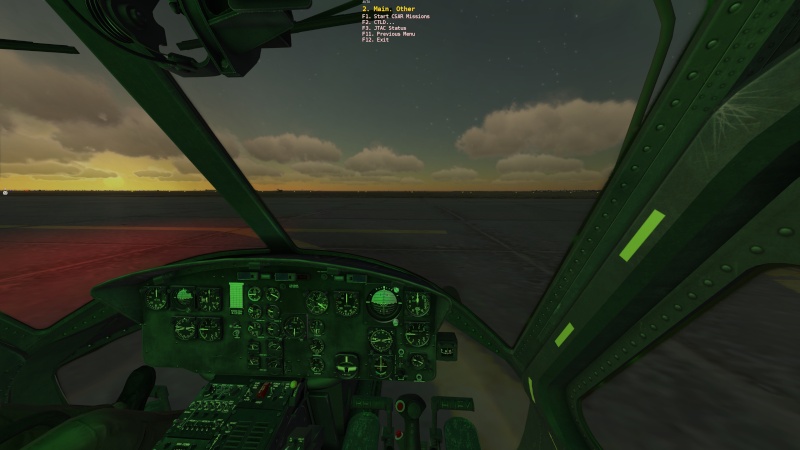 (A/229) Chic

Captain
Rated Senior Aviator





Messages

: 426


Location

: Connecticut, USA



What I'd really love is to have full size MFDs on my second monitor. Anyone know if that's possible?

(D/229) Froggy

Chief Warrant Officer 4
Rated Aviator





Messages

: 67


Age

: 43


Location

: United Kingdom



BEFORE anyone  tries  this  Mod.... Look at the  Date  of  the Original post in DCS Forums......
Just to be clear,  if  you follow this..... it might lead you down a broken path and......

 It's not line  55.......nor is it in DCS World (presuming you are in 1.5 and not 1.2)
I would suggest that those who do wish to change the position of the Radio menu.... put it in a JSGME format... Experiment with it...
Don't get me  wrong, I've used this and am currently using this..... ( works to/for my setup) but  ASK for help if needed.  It's  just different #'s and different files.

(A/229) Hawkeye

Captain
Rated Senior Aviator





No. of Flights:

: 764-(on 229th Servers)UH-1H only


Killed In Action:

: Lots... :O


Slick No. of landings:

: Always Landed


Messages

: 161


Age

: 55


Location

: KBTV




---
Permissions in this forum:
You
cannot
reply to topics in this forum