Server status
DCS version: 2.5.2.19682
SR version: 1.5.2.0
As of July 20, 2018
July 2018
| Mon | Tue | Wed | Thu | Fri | Sat | Sun |
| --- | --- | --- | --- | --- | --- | --- |
| | | | | | | 1 |
| 2 | 3 | 4 | 5 | 6 | 7 | 8 |
| 9 | 10 | 11 | 12 | 13 | 14 | 15 |
| 16 | 17 | 18 | 19 | 20 | 21 | 22 |
| 23 | 24 | 25 | 26 | 27 | 28 | 29 |
| 30 | 31 | | | | | |
Calendar

Page 2 of 2 •

1, 2

I've been having fun causing things far away to explode.

As mentioned, the flight model is not perfect, but with a little tweaking (reduction) of the saturation on pitch/roll/yaw, it flies pretty well. Definitely different from the Huey though, so be ready for that.

(HHC/229) Dabomb

Chief Warrant Officer 3
Rated Aviator





Messages

: 238


Location

: Denver, Colorado, USA



AUTO HOVER AND AUTO COLLECTIVE MODE

I was caught out last night, I engaged the auto-hover, got confirmation, started looking at the camera, then BANG a big hole in the ground... LOL.

Now I thought that the Collective mode of the auto-hover is automatically engaged when you engage the auto-hover.... WELL it is and it isn't...

Read the manual...  which said the collective mode is an 'add on' - to reduce workload not a true function.  So there is no real mechanical 'switch' as such, its a 'cheat' to help you fly without a real co-pilot.

The manual says 'At the moment is is on by default' which was my thinking BUT  I experimented...

At a clean startup, fly and engage the auto-hover, the collective mode is engaged and will show in the controls indicator.

HOWEVER, If you switch the collective mode off and subsequently switch the auto-hover off to say, get a bit closer, this setting that the collective mode is off is 'remembered'.  Next time you switch on auto-hover the collective mode will be OFF until you re-engage it with 'C'...

Might be of interest...
Thanks Gizz!
Strut explained the exact same thing to me last night...and after fooling around with it for several minutes, it does indeed seem to remember what it's state was the last time you had "auto hover" engaged. Interesting to be sure.
Side note: So I've logged about two hours in her now, and am starting to feel more and more comfortable with this new French mistress. She's finicky (downright a bitch at times) in the 10' and below range, but get her up "on the step", and I'd have to say that I'm in love (and this without firing my first missile). Have yet to crack a book about systems, etc., that will come later today.
Just my .02...but I'm glad I hit the "BUY" button (can't wait to see how she improves with updates).




(A/229) BBall

Chief Warrant Officer 4
Rated Senior Aviator





No. of Flights:

: since 1973? are you kidding me? oh, you mean FLIGHT SIM flights!


Killed In Action:

: is a zillion too many times?


Slick No. of landings:

: you mean the ones I walked away from?


CAS Tanks destroyed:

: not many.


CAS Vehicules destroyed:

: more than the tanks.


CAS Bunkers destroyed:

: have no idea! were they selling beer there?


Messages

: 504


Age

: 61


Location

: Dresser, Wisconsin



Well, Bball, you are in for a treat once you begin launching missiles.  

These screenshots are from the weekend, when Six led a gaggle of 4 Gazelles and 2 Ka-50s against an enemy base camp.
The Base Camp: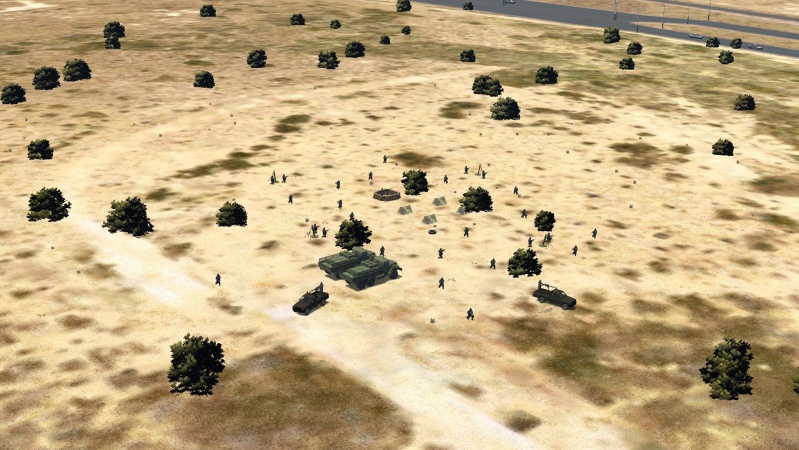 The Base Camp after the first volley of HOT and Vikhr missiles: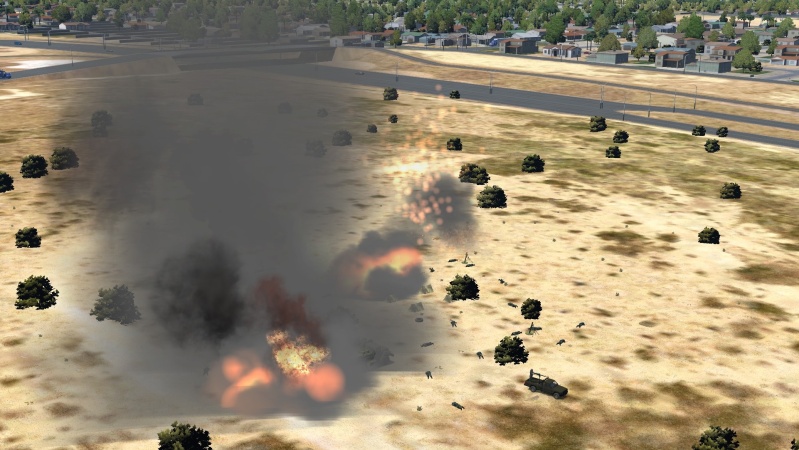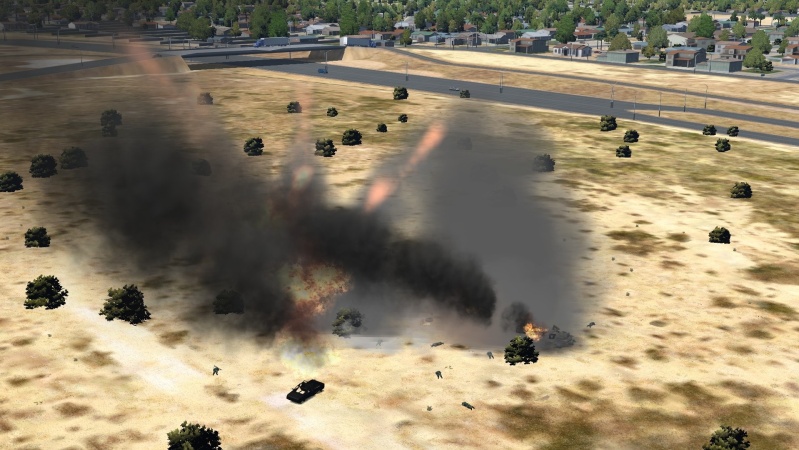 EDIT: The technical on the far right survived the volley because Six missed with his HOT missile.

Everyone else in the flight hit their designated target.
Last edited by (C/229) Andrei Dragovic on Fri 6 May 2016 - 11:09; edited 4 times in total

(C/229) Andrei Dragovic




No. of Flights:

: 17


Messages

: 207


Age

: 31


Location

: Sydney, NSW, Australia



One of the main joys of the Gazelle is..... getting back in a Huey

 I did that last night after a few days of Gazelle only and it was like settling back down into a nice warm bath. Except not wet. Or like a bath. But you get what I mean.
Don't get me wrong, the Gazelle is fun - and more and more so as I slowly improve. But getting back in the Huey was very nice indeed


(B/229) evilivan

Second Lieutenant
Unit Training Officer
Rated Senior Aviator





Messages

: 384



I dd the same for a free flight and the huey was like driving a hearse in comparison to the gazelle

The Mi-8 will be like an supertanker I suppose


(B/229) Cib

Captain
Company Commander
Rated Senior Aviator





Messages

: 1086


Age

: 52


Location

: North East England



For me, I've found that tuning your stick and collective to suit your equipment, and learning a more sensitive style of flying to say, the Huey, is they key...

TMWH stick (12cm ext) and throttle with a horizontal 15" collective zipped to one of the throttles & Crosswind pedals.

1 day ago, Y Axis were at 40% now with more experience they are..

Pitch / Roll, no curves, Y Axis @ 80%
Collective no curve, Y Axis @ 70%
Rudder 15% curve, Y Axis 100%

Seems to work..


I think the key to a lot of my flying her is to just suck it up and fly with the SAS on...

I know that might sound odd to a lot of you, but the British Army Gazelle never had SAS, so I've been trying to fly it like that and to be honest it's too hard with the flight model as is and she's a bucking broncho. With the SAS on, not so much of an issue and Gizzy's suggested curves above are about where I am too. Like that, she's still pretty agile and not too much of a handful.

I think I just have to accept that it's a 342 and not a 341 and move on and enjoy it.



(C/229) Highway

Captain
Company Commander
Rated Senior Aviator





Messages

: 850


Age

: 45


Location

: Melbourne, Australia



Just for info, Gazelle in 1.5 open beta is a different animal... so much nicer, especially in the rudder department, make flying it a lot more co-ordinated... and dare I say it, what I was sort of expecting for the Gazelle... Once they finished tweaking I've no doubt it will be good...
For me anyway, TMMV

Page 2 of 2 •

1, 2

---
Permissions in this forum:
You
cannot
reply to topics in this forum