Server status
DCS version: 1.5.6, 2.0.5
SR version: 1.2.9.1/1.2.6.0
DCS OB same version as DCS Stable? Yes!
229th AHB communications proposal.
As usual, my head going above the parapet (
meaning
)... which often gets me into trouble, I know I never learn, but here goes...
Please give your views and discuss.
If we get a consensus and a green light is given by HHC then I will make some videos / dummies guides and run some training to get people sorted... but this may be a lot of work... so please get involved...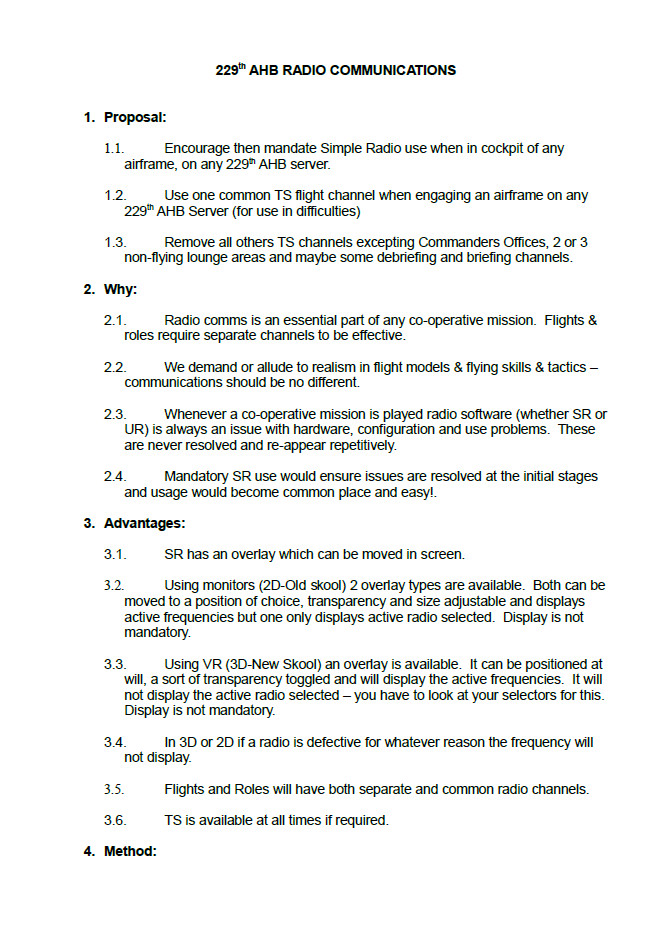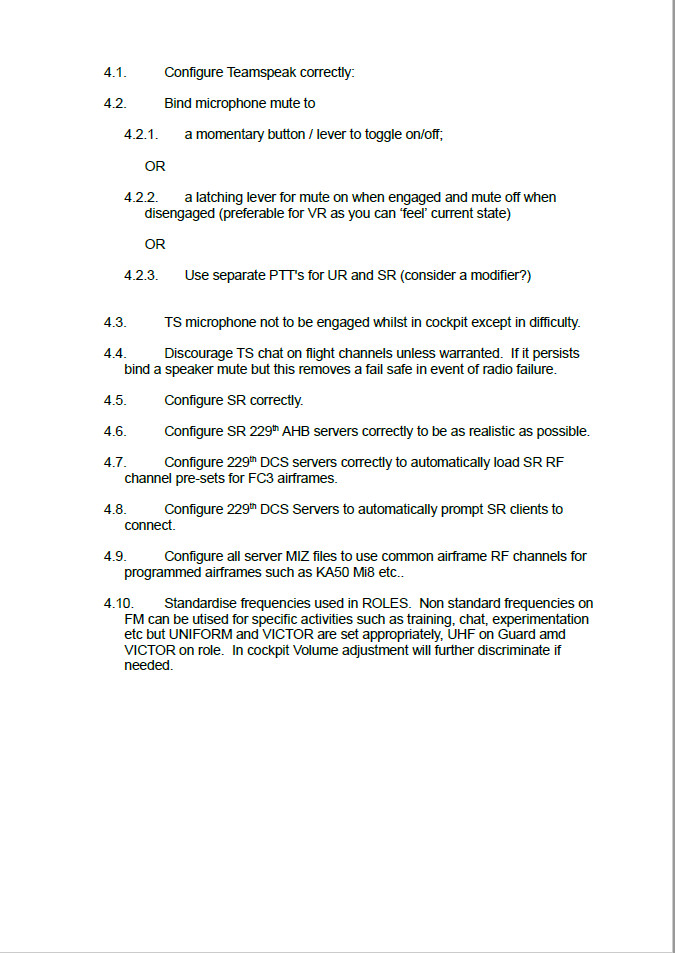 KNEEBOARD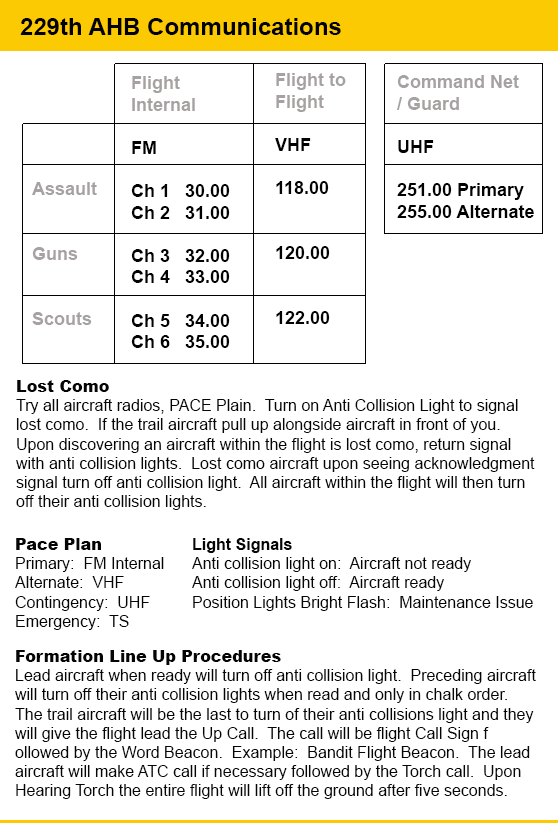 (D/229) Gizzy

First Lieutenant
Company XO
Unit Training Officer
Rated Senior Aviator





Messages

: 512



I agree with expanding the use of Simple Radio and encourage people to use it whenever possible. Myself and a few other members have been using it a lot lately in training and in missions. Using SR adds to the immersion and realism of the game.

(HHC/229) GunfighterSIX

Chief Warrant Officer 4
Battalion Standardization Instructor Pilot
Rated Master Aviator





Messages

: 764


Age

: 35


Location

: VA, USA




(D/229) Flubber

Chief Warrant Officer 2
Rated Senior Aviator





Messages

: 144



I totally agree with this.  The more you use it, it becomes second nature. Not just when you do a mission which leads to problems that isn't easily identifiable, unless you use it all the time and get used to the quarks and workarounds.

(D/229) Guinness

Warrant Officer 1
Rated Aviator





Messages

: 50


Age

: 42


Location

: Phoenix, Az



Im good with this.
Just need to get SIX and some of these other RL helo pilots to do their cool helo radio talk. lol

(A/229) Skeeter

Captain
Company Commander
Rated Senior Aviator





Messages

: 242


Age

: 42


Location

: Kosciusko, Mississippi




(B/229) Metzger

Chief Warrant Officer 2
Rated Aviator





Messages

: 33


Age

: 33


Location

: Czech Republic




Similar topics
---
Permissions in this forum:
You
cannot
reply to topics in this forum