Server status
DCS version: 2.5.0.14304
SR version: 1.4.6.0
As of Feb 14, 2018
February 2018
| Mon | Tue | Wed | Thu | Fri | Sat | Sun |
| --- | --- | --- | --- | --- | --- | --- |
| | | | 1 | 2 | 3 | 4 |
| 5 | 6 | 7 | 8 | 9 | 10 | 11 |
| 12 | 13 | 14 | 15 | 16 | 17 | 18 |
| 19 | 20 | 21 | 22 | 23 | 24 | 25 |
| 26 | 27 | 28 | | | | |
Calendar


Finally, got my new Obutto seat a couple days ago so it's been hectic this past couple weeks, exams, quizzes, re-arranging bedroom and living room stuff so I could set this up.  I just haven't had time to do much of anything else.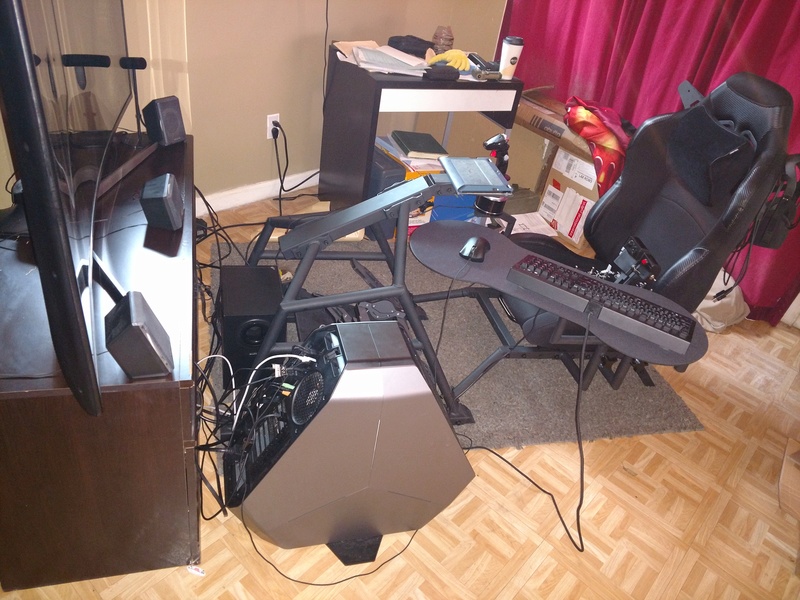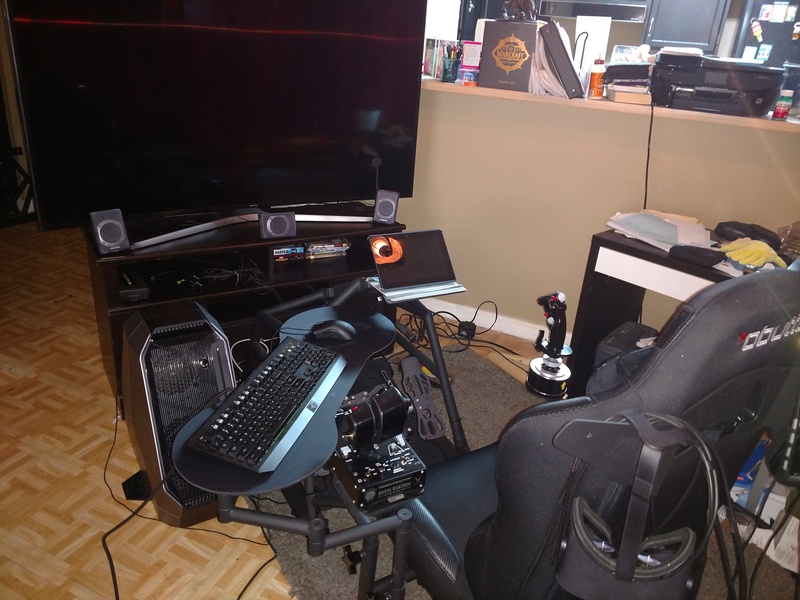 (D/229) Guinness

Warrant Officer 1
Rated Aviator





Messages

: 52


Age

: 42


Location

: Phoenix, Az




(D/229) Flubber

Chief Warrant Officer 2
Rated Senior Aviator





Messages

: 175



Looks AWESOME!

Funny, my Obutto chair showed up two days ago, and the boxes are still sitting in my garage! I'm in the midst of my "annual LAN" party (flying a ton of A-10C with Griff and the boys from our local LAN group...side note: our very first LAN was waaaay back in 1997 flying "Hornet Korea"...lol), and I decided NOT to use the seat during the festivities. I can't wait to spend a few hours on Monday bringing it to life!

Very curious. First impressions? Is it the Revolution? Suggestions on the build (will be watching the videos AGAIN)? How are you securing your Warthog to the platforms?

Have fun in the chair!

(A/229) BBall

Chief Warrant Officer 4
Rated Senior Aviator





No. of Flights:

: since 1973? are you kidding me? oh, you mean FLIGHT SIM flights!


Killed In Action:

: is a zillion too many times?


Slick No. of landings:

: you mean the ones I walked away from?


CAS Tanks destroyed:

: not many.


CAS Vehicules destroyed:

: more than the tanks.


CAS Bunkers destroyed:

: have no idea! were they selling beer there?


Messages

: 490


Age

: 61


Location

: Dresser, Wisconsin



Instructions on the paper is kind of confusing. Pictures are way too dark. So had to watch YouTube vids while putting it together. Took awhile to build but well worth the money. Seat is designed for skinny folk. I fit in it, just snug. The cyclic/joystick is hard mounted to the platform but the platform is easily removed with a knob. Gonna mount the throttle next. On the A-10C mount accessory. I got the tabletops but it came with no mount that attaches to the center spine. So I am dealing with that. My crosswind pedals BARELY fit on the platform. I had to find the sweet spot where it wouldn't rub and zip tied it in place. Yes it's the revolution seat. It's pretty great. Haven't had time to fly in it yet. School is taking my time

(D/229) Guinness

Warrant Officer 1
Rated Aviator





Messages

: 52


Age

: 42


Location

: Phoenix, Az




---
Permissions in this forum:
You
cannot
reply to topics in this forum